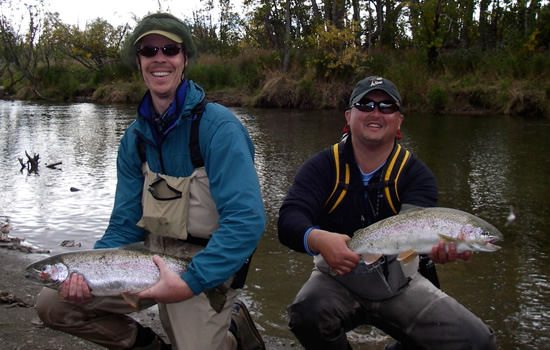 Season: June - September

Alaska: A brief guide to a big place
Just saying the word "Alaska" evokes a mental slide show of images. For any fly fisherman/woman, it has to be on the short list of places to see one day or places to get back to as soon as possible. I'll try to give you an abbreviated breakdown of the state to merely whet your appetite. Please ask my buddies at the Gorge Fly Shop and they can help further your planning of the ultimate adventure. Now remember, the state of Alaska is massive. The entire state of Alaska is essentially the size of the midwestern states all put together, so you are going to have to narrow your focus.
Read More
Book your trip before it's too late...
Only two more months left in the season.